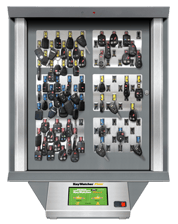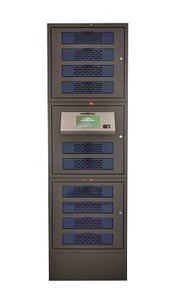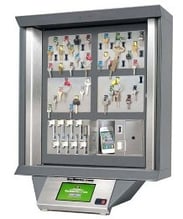 London, UK (June 18, 2019) – Morse Watchmans, the world leader in key control and asset management systems, is showcasing the benefits of their KeyWatcher Touch and AssetWatcher key and asset management solutions at IFSEC International 2019 (stand no. IF620) in London, from June 18-20. The company is also introducing KeyWatcher Fleet, a key control system specifically for fleet management, to IFSEC attendees.
"We're thrilled to once again showcase the exciting features of our AssetWatcher and KeyWatcher Touch solutions," said Fernando Pires, CEO at Morse Watchmans. "This year, IFSEC attendees can get a demo of our KeyWatcher Fleet, which is purpose-built for fleet managers. We are looking forward to sharing all three key and asset control products with IFSEC 2019 attendees."
Morse Watchmans' KeyWatcher Fleet offers fleet managers a wide array of tools to maintain and optimize vehicle usage while reducing many operational costs. Managers can create user role-based "Pools", or groups of vehicles, to automatically assign each vehicle accordingly. Flexible booking workflows enable customization to balance usage, ensure vehicle availability and more. A range of service features makes it possible to report problems and automatically initiate new or scheduled work on each vehicle. System alerts notify management to specific issues such as an unauthorized booking attempt or expiring driver's license, and the system generates a number of useful reports with actionable insights. A convenient dashboard displays real-time status, bookings summary, vehicle use and many other data points to provide the pulse of the fleet in an instant.
Morse Watchmans' KeyWatcher Touch key management system utilizes a 7" touchscreen for an easy-to-use interface and patented SmartKey system with KeyAnywhere technology to make it simple to withdraw and return a key securely to any key cabinet in an enterprise. Updates to KeyWatcher Touch for 2018 include a new database design, a desktop fingerprint reader that allows users to enroll fingerprints through TrueTouch software, and the ability to utilize multiple KeyWatcher Touch server instances with a single SQL database.
The AssetWatcher is Morse Watchmans flexible, scalable, and highly capable RFID-enabled locker system. Perfect for tools, mobile devices and other valuable items, it can easily support more than 10,000 users on a single system and is configurable in three usage modes for flexible usage. AssetWatcher's RFID technology allows you to easily track who is removing or replacing an asset, as well as when and where in the system the asset has been taken from or placed. Proven features of KeyWatcher, including email notifications, multi-site operation, and multi-user capability, bring the highest levels of security and capability to AssetWatcher.
For more information, visit www.morsewatchmans.com, email morse@morsewatchman.com or call 800-423-8256