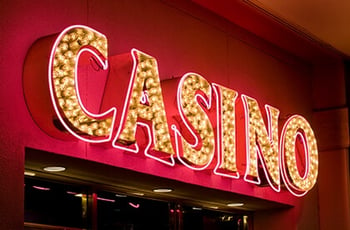 While all businesses – corrections, hospitals, universities, government, hospitality, and more – have unique requirements regarding security and safety, the gaming industry is perhaps the most regulated and has the most number of in-house areas that require key control and management.
Key control and key management systems are an ideal solution for casinos and gaming facilities to secure mechanical keys, access cards and other valuable items.
Keys placed in a key control cabinet are secured with special, tamper-proof stainless steel key locking rings for security and functionality. Different colors of the fobs allow the keys to be organized by group and illuminated key slots also make the process of finding and returning keys faster and easier.
Keys stored in a computerized key bank or cabinet can be accessed only by authorized individuals with an approved user code, an access identification card or a pre-registered biometric fingerprint. Security can establish permission levels for every user and when the system is connected to the network, management can immediately make any changes.
In addition, casino security can add key control systems to secure and restrict access to keys that are used to open cash drawers or cabinets used for storing chips, game cards, dice and other items.
Key management systems also provide an audit trail, with information on every user who accesses the system, which also helps with compliance to state, federal and tribal regulations.
Knowing who took which key and when is fundamental to a key control and security strategy for any casino or gaming facility.