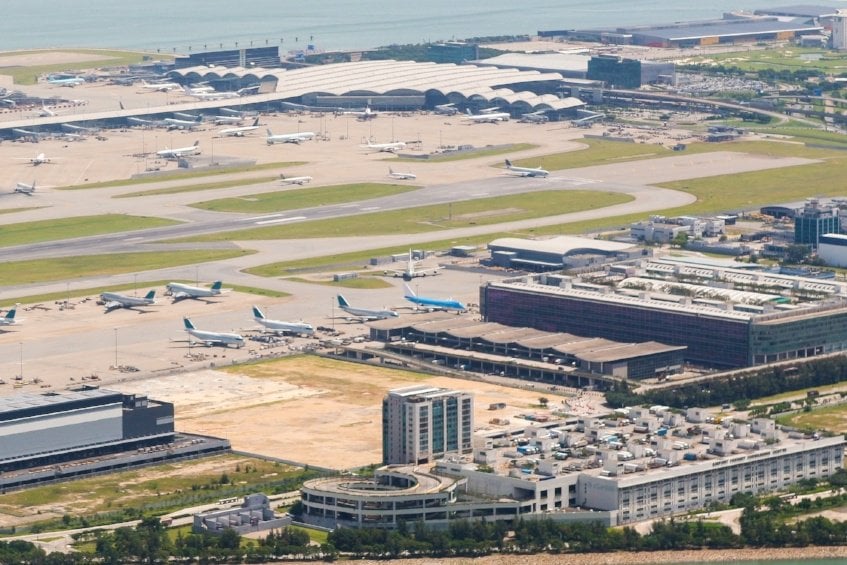 By their very nature, airports are open facilities. Passengers, airport personnel, vendors and others flow through the building at a constant volume that is virtually 24/7. What's more, airports have many entry points, from the front side (where passengers enter the facility), within the facility itself, and from the rear side, where there is access to the aircraft and runways.
This creates a series of challenges for security management, who must ensure that only authorized people have access to a range of different areas with differing permissions and levels of security.
Here are five places where airports can reduce the chance for risk by using an automated key control system:
Tarmac and runways
The aircraft, fuel areas, specialized vehicles and of course the runways themselves are highly sensitive and must be protected from incursion by anyone who is not authorized to be in the area. The huge list of possible risks from non-authorized individuals accessing this area includes the potential for vandalism, terrorism, injury, fines for non-compliance, theft, and liability.
Protecting the keys and access cards for the doors leading from the terminal to the tarmac and runway areas using a networked key management system is an important first step. Further security measures can be added; for example, when an authorized user accesses a key, a numeric code can appear on the key cabinet display and that code must be entered at secure doors when using the key. Best practices would also include sending an automated alert to management any time an unauthorized person is attempting to release the key or card for one of these doors.
Restricted office areas within the building
Airports are office buildings as well. Most if not all of these offices are fully off-limits to the general public, and also to many individuals who work in other areas of the airport. Because of the classified nature of much of the information being handled, it is vitally important for these offices to have limited access permissions.
In addition, access authority must be kept 100% up to date to ensure that no one can use outdated credentials from a terminated employee to enter a secured area. This can be automated through integration with identity management software, which will immediately re-provision or de-provision all credentials when an employee's status changes.
Valuable mechanics' tools
The specialized tools used for aircraft maintenance can exceed $20,000 in value for a single tool. They need to be readily available for the engineers to use when needed, but must also be protected from misuse, damage and theft.
Key control is a simple, local solution to this challenge. Tools can be individually locked in drawers or closets, with access restricted to the specific engineers or mechanics who need to use them. The key cabinet itself can be located right in the maintenance hangar, and can be configured and managed from any point on the network by authorized management.
This solution is being used right now at the United Airlines Jet Rebuild and Test Facility at the San Francisco airport to protect, organize and secure their high-value tools.
Fleets
There are numerous different types of vehicles in service at airports, many of them highly specialized and valuable. Every individual vehicle presents a risk profile which includes misuse, injury, theft, damage, liability and more. It is critically important to protect each of them.
Key control is the ideal solution for airport fleet management, even beyond protection from these risks. It can also be used to make sure specific specialized vehicles are reserved for use when they will be needed, or to rotate usage among several vehicles so the newest one doesn't get chosen first for use every time. Administrators can set up permissions to optimize usage and help prevent the purchase of unnecessary additional vehicles.
Vendor merchandise
Airports have become true centers of commerce as a wide variety of stores are added to give idle travelers a way to pass the time while increasing profits for the facility. Some of the merchandise is quite expensive in today's airport retail establishments.
Integrating vendor access into overall key management can help vendors protect merchandise from theft or damage while permitting access for authorized airport management to enter stores for cleaning, response in case of an emergency or other requirements.
Whether doors or gates have standard key locks or are controlled by swipe cards or prox devices, using a key management system can help control and manage access to every area of the airport. The system helps elevate security levels even higher if it is integrated with access control, identity management and other security solutions that have been deployed at the facility.