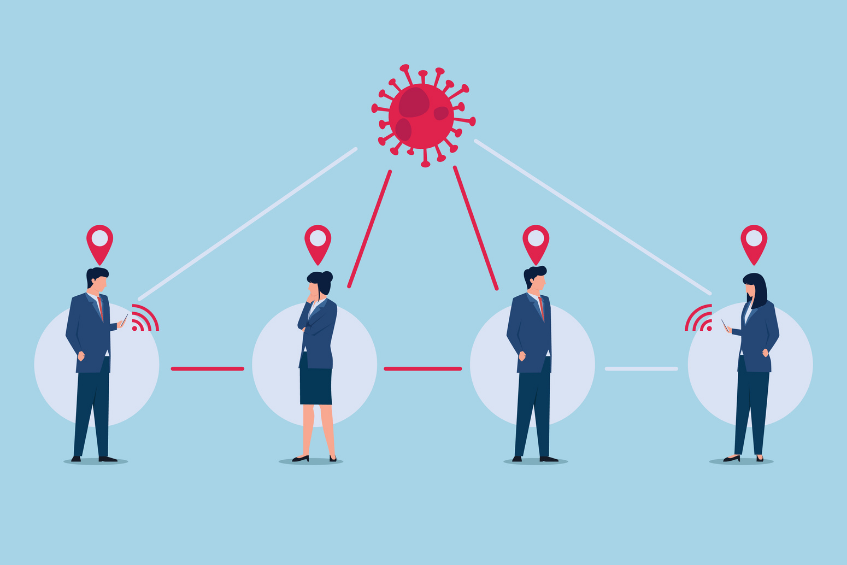 While advanced technologies grab the spotlight when folks talk about security systems, in reality key systems remain an integral part of security operations in almost every facility, providing protection for an organization's work spaces, critical assets, and its employees and staff.
However, an unmanaged key system that is not properly designed and controlled can prove a security nightmare leaving a facility open for potential loss and liabilities.
And while in today's security system hierarchy, a key may be the secondary credential, they remain critically important because beyond unlocking doors it provides access to restricted areas that include wiring cabinets, server racks, secure lockers and lab areas. If security personnel are unable to verify the identity of the individual key holder this creates a possible security breach. But in the new world of COVID-19, a security department's inability to track and control its facility's key can prove deadly. Security personnel and administrators must understand that an organization's physical security firewall starts with locks and keys, and the key system is the first line of defense.
No two facilities are alike, but business operations run on a core set of principles, one of which is maintaining a duty of care for employees and staff. Keeping a business safe is good business. If clients and customers don't feel safe, the business will suffer. That fact is being played out on a daily basis across the country as many organizations struggle to reopen and regain the confidence of not only customers but of their staff as well. The challenges of reopening with limited occupancy, social distancing, ensuring that sick employees remain home, and the increased burden of constant facility maintenance has only strengthened the need for reliable contact tracing.
What is Contract Tracing and Why Does Security Care?
Contact tracing is a key element to reopening business and commerce around the country. As more people venture out to return to their offices for work, shop or enjoy a night out dining, social distancing protocols become more relaxed creating potential opportunities for the virus to spread. Contact tracing is viewed as the best way to track the virus from one venue to another – one person to another – with the hope that isolating cases and diminishing potential surges and outbreaks will shorten the surge. The use of contact tracing is akin to a real-life detective story and is one of the oldest public health tactics, dating back centuries.
Experts say that contact tracing hasn't been a widely implemented strategy among the general public in the COVID-19 response because the epidemic surged quickly and there were not enough tests available to figure out exactly who carried the virus. In a security context, administrators grapple with the challenge of preventing the spread of the coronavirus in their own facilities. Once a case has been identified, security and HR managers attempt to trace the path of infected individuals to identify what floors they visited internally and who they may have encountered, hoping that once all the suspects have been contacted, they will be sent to home quarantine.
"Contact tracing is the best tool we have to manage this in an ongoing way and allow our economy to open up again," said Crystal Watson, a senior scholar with the Johns Hopkins Center for Health Security in a recently co-authored report on public health's ongoing role in reopening America.
Building a Containment Strategy
A comprehensive key inventory and tracking system is an essential element of any strategic plan to combat the coronavirus as you build and implement a COVID-19 physical security control plan. Most common touch points in a facility are unavoidable and of concern for many building tenants and employees. But even as organizations begin to upgrade to touchless access control systems, keys remain a vital access tool for controlling ingress to high-security work spaces like data centers and computer rooms that house equipment and server racks, or in municipal buildings, such as police stations, administrative offices, museums and libraries where keys are used for public buildings, municipal vehicles, and alarm boxes.
Having a key control solution that is able to audit and track key usage and identify the user is now as much a public health concern as a security function. For example, in a resort of hotel environment, by integrating hotel key inventory software, facility managers can easily control reporting and program access capabilities. If an employee has called in sick, and another staff member must cover for that individual, the manager can remotely authorize access to a KeyWatcher Touch rather than physically traveling to the site to release a key. The hotel key control software can run activity reports and sort based on different criteria, allowing management to generate useful information to help mitigate access control issues and at the same time use these reports for contact tracing of employees who may have contracted the virus.
Integrating today's security technology with public health protocols is a win-win that increases an organization's safety profile for both staff and employees, while also aiding in identifying and controlling the spread of the deadly virus still enveloping the country.
Read more about how our recent product enhancement help fight the spread of microbes and bacteria to combat potential threats to personnel health.