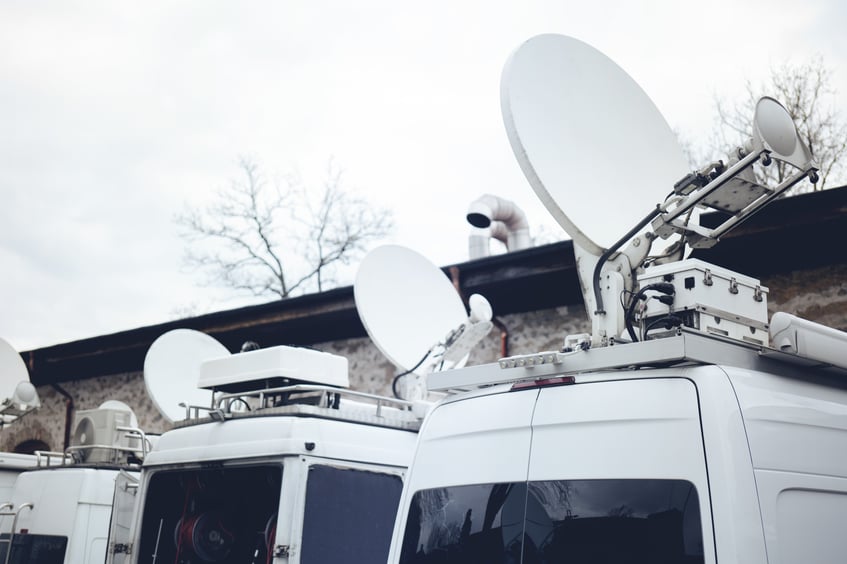 Any broadcast organization running a fleet of vehicles knows how important it is to optimize usage of that fleet. The vehicles you send out to remote venues are an essential link in the chain for your news, entertainment and sports content. The video feeds they relay back feed the endless need for new information, to keep broadcasts fresh and relevant and viewership numbers high.
And you may have more than SNG trucks, OB vans and production trailers in your garage. You might also have generators, tractors, forklifts, Segways, golf carts and more. All of these represent significant investments and need to be managed and protected from overuse or misuse.
Key management for broadcast vehicles
One of the best ways to control your fleet of broadcast vehicles is to secure the keys. While you may have sophisticated software to track mileage, speed and a wealth of other data, if an employee can get their hands on the key they can still hop in and drive away in one of your vans. So, how well do you protect those keys? Many organizations are still keeping vehicle keys in a drawer or on a pegboard with only manual logs to track their usage. This is not enough. To optimize usage of your fleet, you need a key control system for your broadcast vehicles.
Key control systems secure and protect the keys to your fleet vehicles. They make it easy to get data on the current status of any satellite truck, generator or other vehicle at any time. You can see who is using the van now, and who was using it on the date it was tagged as running a red light. You can check at any time which vehicles are available for use, where they and their keys are located.
Learn more about key management for broadcast fleets
Today's broadcasters rely on sophisticated technology solutions to optimize usage of their vehicle fleets. Yet without controlling the keys to those vehicles, you leave a glaring vulnerability open. It is essential to lock every key to your SNG trucks and other rolling stock in a key control system to ensure no unauthorized individual can drive one away.
With the technology available to broadcasters, there is no longer any reason to keep keys in a drawer or on a pegboard. Those methods of key management are outdated, for good reason. It is very easy for a person in a hurry to grab a key but forget to log the removal. With electronic key management, it's impossible to take a key without a complete record of the identity, the key, the time and other configurable data. The possibility of error is greatly magnified when you use an outdated manual system.
There is a lot of technology available now to track and manage your fleet of broadcast vehicles. You can gather data on how fast each truck is being driven, service issues and a vast range of other information. All of this helps broadcasters control costs and extend the life of those vehicles. Securing the keys is the vital last step in ensuring you are optimizing use of your fleet.
Download our whitepaper, Best Practices for Fleet Utilization Management: A Guide to discover how fleet management can help extend the life of your broadcast fleet.