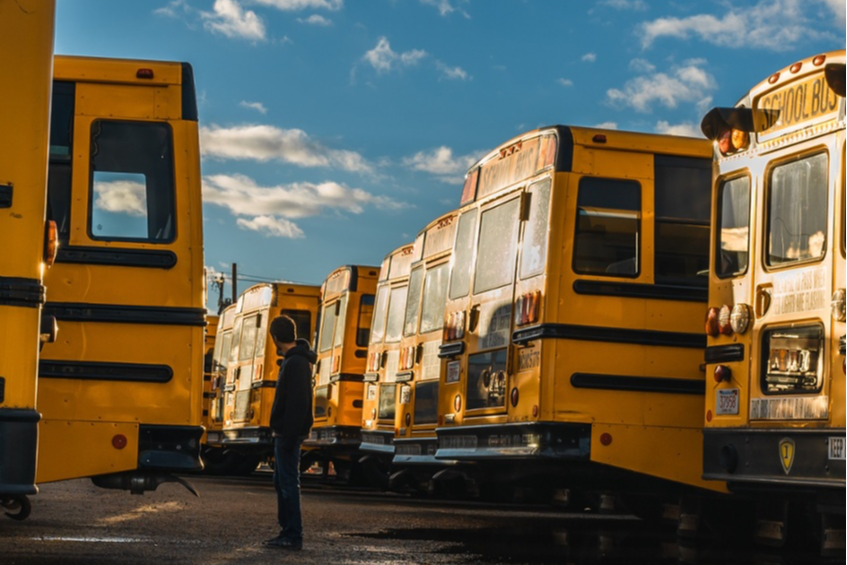 Last March, a Fort Bend County, Texas teenager stole a church bus and drove it down a highway in a wild chase. Video footage of the event was aired on the A&E show "Live PD," and all the world could see how a 15-year-old boy recklessly drove the bus and refused to stop for police.
The bus crossed a lane and struck a barrier before going into oncoming traffic. It stopped only after it rammed a sheriff's cruiser.
Luckily, no passengers were aboard the bus, but it was still a dangerous situation for all involved. The juvenile, says the report, was charged with "evading and aggravated assault on a peace officer for ramming the patrol unit."
Unfortunately, the incident is just one example of how school buses are increasingly stolen and misused. They may be taken for a joyride, thieves may be after the valuable equipment that can be housed on a school bus.
How are school buses being stolen? In many cases, the keys were available, out in the open and not properly stored. For example:
A man and woman stole a county school bus and started it using a key left inside the glove box by a former driver
A couple stole a school bus parked on school property because the keys were left inside to allow personnel to move it as needed
Three kids stole a school bus and drove it for 3 hours after finding the keys in the ignition
One of the challenges with ensuring the safety of school buses is the large number of buses and the keys that are used to operate them. Some school districts employ a dozen school buses, while others employ hundreds. This can easily represent thousands of keys to track on a daily basis.
One of the best ways to ensure that school bus keys are managed is to employ a process that not only secures the keys, but leaves an audit trail. This way, if a key is stolen or improperly used, you can track down the culprit and prevent it from happening again.
A key control system can ensure that you are in control of each bus and its keys – who has access to it, which driver has it, where it's going, when it's returned, and most importantly, where the keys are.
A key control system will also allow you to set up pin codes to ensure only authorized individuals (no more teenager drivers!) can access school bus keys. You can even add an optional card or fingerprint reader for even stronger key/vehicle management.
When you control the keys to your school bus fleet, you have better control of the buses. It's the best way to manage how and when they are used, and help ensure the safety of the students who ride in them each day.
Download our free whitepaper to learn more about securing your fleet and our recommended best practices.