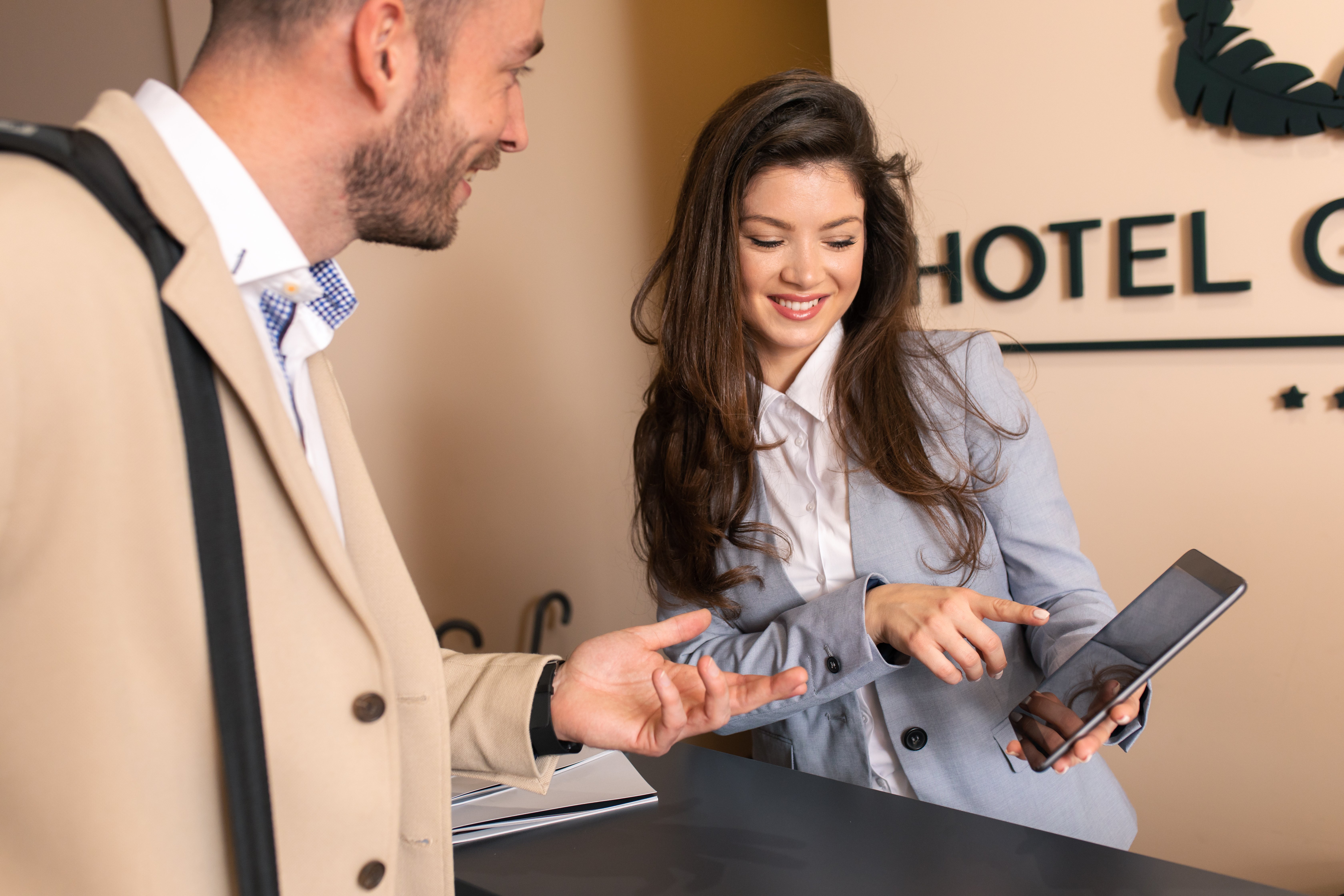 Every kind of organization and business has valuable and sensitive items that need to be kept out of the wrong hands. From tools to weapons to mobile devices, every asset used by an organization presents a risk profile.
Hotels and resorts are held to extraordinarily high standards with regard to safety and security. It is critically important that all hotel staff be trained on appropriate security procedures and to secure valuables in all high-traffic areas including the lobby, front desk, baggage storage area, guest entry points, valet, parking lot and receiving dock areas, and more. Not only is the theft of valuable items a financial loss, but also many small devices such as cellphones hold important data, including intellectual property and personal information.
Overall, the risks presented by assets that are used on a daily basis and by multiple team members within a hotel or resort are tremendous and must be addressed as part of an overall security plan.
It's not enough to place valuable assets together in a single locked closet or drawer. Each asset should have its own set of permissions, which may change by the day or even by the hour.
Here are three high-value items in a hotel or resort environment that can be properly secured using an asset tracking storage system.
Check-In Tablets
Hotels are increasingly using check-in tablets to increase productivity and profitability in addition to ensuring guest satisfaction. Equipping front desk staff with tablet devices gives hotel staff the flexibility to come out from behind a front desk to socialize and interact with customers, and make the arrival feel more welcoming. Hotel staff who use check-in tablets can also shorten wait times and keep the entire check-in process more efficient.
Yet, check-in tablets contain sensitive data and financial information such as credit numbers, personal information such as home address and telephone numbers, place of employment, and more. At the end of a staff member's workday, an RFID-enabled locker system such as the Morse Watchmans AssetWatcher can secure check-in tablets until the next team member needs to use it. AssetWatcher can track when the check-in tablet is removed from the system and when it is replaced, down to the exact minute and day, which also gives hotel management another method to track when employees signed on to work and when they went off shift.
Security Radios
Security radios for hotel workers are critical communications solutions designed to drive customer service benefits and increase day-to-day staff productivity. Every hotel or resort has to be ready with an effective communication system that helps with hotel security and safety, in addition to productivity — whether it is front desk operations, housekeeping, the security team, food services, or maintenance.
Security radios are an investment – hotels must purchase them, and often in large numbers, and replacing them can be a costly expense. Multiple hotel team members often share security radios, so accounting for each one on a daily basis is critical.
Morse Watchmans AssetWatcher system is the best way to store, track and account for security radios. Each one can be locked safely in the cabinet, and only removed or replaced by the individual who is scheduled to use it at that time. All activity can be tracked, so management gets a clear picture of whether employees are adhering correctly to the program.
Tills and Cash Drawers
While many hotel and resort guests use credit cards, cash is used for payments, as well. Yet, it can be difficult to track stolen or misplaced cash. Tills and cash drawers, whether they contain cash at the end of a shift, also need to be individually secured and tracked. In addition, securing a cash drawer can also prevent a thief from tampering with the drawer in order to commit a crime later.
Morse Watchmans AssetWatcher is available in a number of configurations from 10 to 34 lockers, and multiple units can be networked together for even larger storage needs.
AssetWatcher also supports more than 10,000 users on a single system to allow for the large number of hotel and resort staff who may handle a cash drawer on a daily basis. AssetWatcher RFID technology provides data on whether a specific cash drawer is in the system, and if so, which locker it has been placed in.
From the smallest family-run hotel or resort to global properties, Morse Watchmans makes it easy to manage your check-in tablets, security radios and cash drawers and tills to minimize the possibility of theft, damage, misuse or other risks.
Download our Asset Management Best Practices Guide to take control of your hotel's valuable assets and reduce theft and liability now.