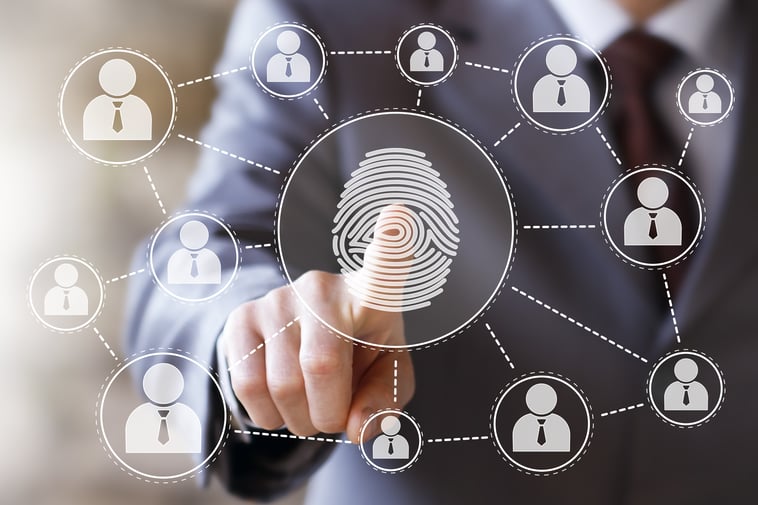 Key control, defined as an orderly and secure solution for addressing controlled usage and safekeeping of mechanical keys and/or plastic card keys, can and should be applied to businesses of all sizes and industries. Key control systems are tamper-proof systems designed so that only authorized users – using pre-programmed PIN codes, access cards, biometrics, or a combination of methods– can access keys, while the system's software automatically records all activity.
There are measurable benefits to the installation of a key control system, including enhanced security and convenience, as well as increased staff productivity and accountability. Key control can also dramatically improve organizational efficiency by completely managing a large and complex system of keys.
Creating A Stronger Network
Today's key control systems are often integrated with other access control and security systems as a part of networked security. This allows them to become a part of the essential infrastructure of a facility and enhance efficiency across multiple systems. For example, a new employee who requires access to several restricted areas may be input into the key control system and have their credentials instantly transferred to other necessary systems, such as security. The system can also pass data about key transactions and alarms to other systems for greater integration and faster response times across the facility. The open protocols in place on a key control system allow it to be integrated with IP video surveillance, intrusion and fire alarm systems, access control, and other systems for highly networked control.
Control On The Go
The ubiquity of smartphones and other mobile devices has made it desirable to use these devices to view key control data. Advanced key control systems make operation easier by enabling monitoring and administration remotely on mobile devices. At any time, authorized users can utilize their mobile devices to access information about keys in use, overdue keys, where and when alarms have been triggered, and overall system status. This makes it simple for the manager of a fleet of vehicles, for example, to access the key control system immediately when they notice that a recently utilized vehicle has been damaged and find the user who last took out the key to that vehicle, or for a building manager to remotely cancel an alarm when they see that the accessed key was from an authorized user.
Key Control Unique to You
Key control systems with modular components make it possible to customize the system to the specific needs of your business, making it easier to integrate with your systems and your operational procedures. From the design of the key cabinets themselves to the software used to run them, you can build the key control system that is the best fit for you. Key cabinets can be customized, with a variety of key storage modules to serve different needs, modules that can hold small devices such as keycards or mobile phones, or blank modules that can be changed out at a later time. Security can also be customized down to the individual key, with higher-security keys requiring double authorization. Individual keys can be reserved for specific times of day, for example to ensure that a particular fleet vehicle is available to be used, and keys can be secured in groups using secure keyrings to enhance convenience for personnel such as housekeeping. And the system can be thoroughly integrated with access control to utilize that system's infrastructure for increased convenience and easier adaptation from users.
From the enterprise level business to a small-to-mid-size business that's just getting started, adding key control infrastructure and key management systems can be an added method of organization in addition to a higher level of security for keys throughout a business.