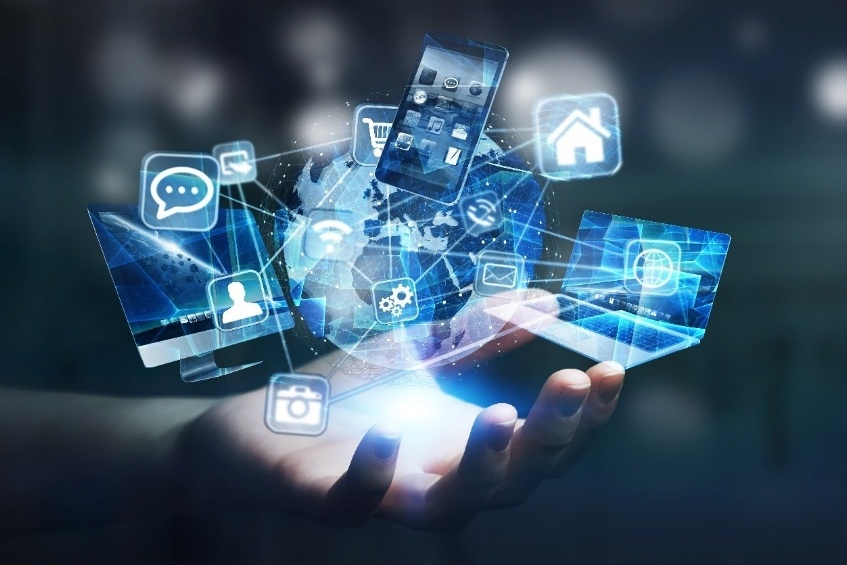 Mobile technology has revolutionized how business is conducted in every industry. The ability to perform tasks on the go and have access to business data and communications outside of the office has opened up avenues of operation to businesses to increase productivity and profitability. Mobile technology enables a more efficient business day by streamlining and automating a variety of processes that were previously done manually.
In a restaurant, tablet ordering makes it easy for patrons to look through options and custom choices, which in turn makes it simpler for the kitchen to be efficiently and accurately informed of complex customer requests. In a healthcare facility, mobile devices allow for easy and accurate logging of medication dispensary and administration. In a correctional facility, mobile devices integrated with the security system can quickly receive notifications if improper activity is identified by a networked security device. Mobile technology and devices are rapidly becoming integral components in a wide range of business operations.
Still, with the implementation of this technology has come new risks. The possibility that devices critical to the operation of your business will be stolen or misplaced has become much higher as these devices become smaller, mobile, and often personal to the employee. Digital devices with your important business data that are small enough to be lost or stolen—in locations as variable as employees' homes, cars, and hotel rooms—present a liability risk to any business that makes use of them. The possibility that a tablet or phone could be physically connected to a hacker's device—either to steal your information or to use the device as a backdoor into your network-- is also a risk when mobile technology becomes integral to your business. If mobile devices are stolen or lost, it can be costly to replace them and secure new devices. If they are used to access your network or your data, they can be even more costly. Corporate espionage, data ransoming, and data theft can all have catastrophic results for your business. It's therefore become essential to secure and protect these devices.
Asset management lockers can significantly lower the risk presented by mobile device usage. With secure lockers that are only accessible to authorized users, it's simple to ensure that important devices with critical information are only removed by authorized individuals and only when necessary, and that they are replaced in a timely manner. Asset management lockers can be easily integrated with your existing access control system, making them easy for your employees to use, and with RFID technology they can even track which asset within a locker has been removed. In addition, they can provide your security team with a wealth of other data—for example, timestamps for when devices are removed or replaced, notes tied to a specific device by a user denoting usage or any special circumstances.
The value provided by an asset management locker system to secure mobile devices cannot be overstated. Installing asset management lockers can make it simple and efficient to keep track of important mobile devices and other assets, helping reduce the risk to your business of their being stolen or lost. In addition, they make it easy to track assets within the system, and they can be integrated with the rest of your security system. The cost of stolen mobile devices could be bigger than you think—investing in asset management can be a cost-effective and secure solution.