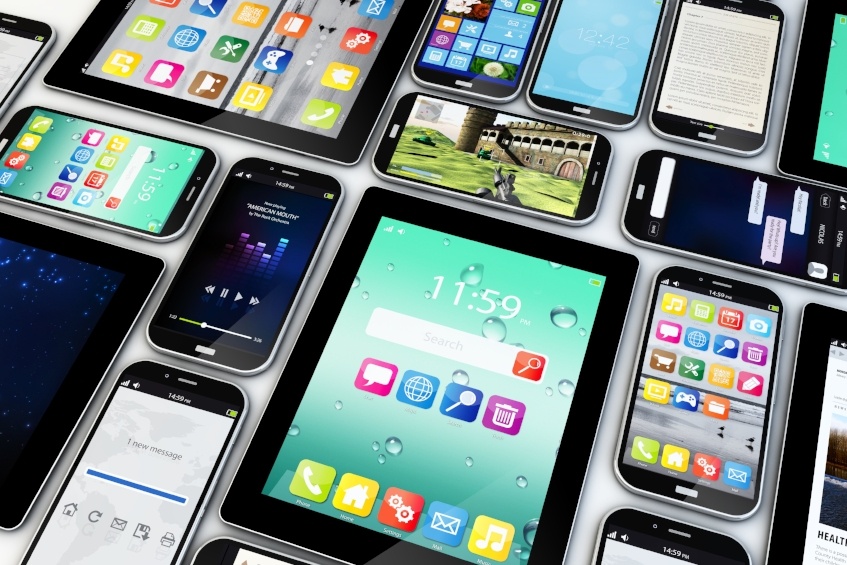 Hotels, restaurants, and other businesses within the hospitality industry have recognized the value of incorporating mobile technology into their business operations. There are many ways in which mobile devices have revolutionized, streamlined, and improved hospitality, from customer service to entertainment, and much more. To enable these changes, businesses in the hospitality industry have purchased or leased many thousands of tablets, phones, laptops, and other mobile devices.
For restaurants, the use of tablets as interactive menus gives guests the chance to scroll through options and customize their choices. Some restaurants include photos of their dishes, while others allow customers to include their own preferences and substitutions when ordering. Filtering software can make it easier for customers to find dishes with preferred ingredients or to avoid those to which they're allergic. Often, customers can place their orders directly through the tablet and see how long it will take for their food to be delivered to their table. Integrating tablets personalizes the customer experience of ordering (and makes it fun and interesting) while reducing the chances of human error.
Hotels are now using tablets for a range of activities. At many reception areas, customer service personnel help customers waiting in line to check in, reducing wait times. Placing tablets in rooms makes it possible for guests to choose activities, book spa appointments, order from room service and more. The devices can even be used for in-room entertainment, delivering an additional revenue stream to the organization.
With the increasing convenience and efficiency created by mobile devices comes new risk, however. Tablets and other mobile devices can be an expensive investment and require new security procedures. They can be stolen by guests or employees, used for unsavory or even criminal purposes that leave a business liable, hacked to steal guest or business data, or used as a backdoor to a business' operations. A business that uses mobile devices to improve workflows and customer experiences also needs to consider how they will keep the devices safe and secure.
For these reasons, any hospitality business that depends on mobile devices now also needs to ensure they have asset management and control systems to protect their costly technology. Ideally your system would include RFID technology so that it's possible to track when any specific device is removed or replaced in a locker. You should be able to view information including who removed or replaced an asset, and when these actions were taken. Reports can be generated automatically or when needed to show overall activity or zoom in on specific assets, times of day, personnel etc. This can also help to optimize investment budget by ensuring you have the right number and type of devices available when and where they are most needed.
There's no question that mobile technology is transforming the way we do business. Protecting that technology from risk is now also a basic part of business operations. By making sure you're using best practices to keep devices secure, you can enable your own transformation and help ensure that you keep evolving in the most positive and profitable way.